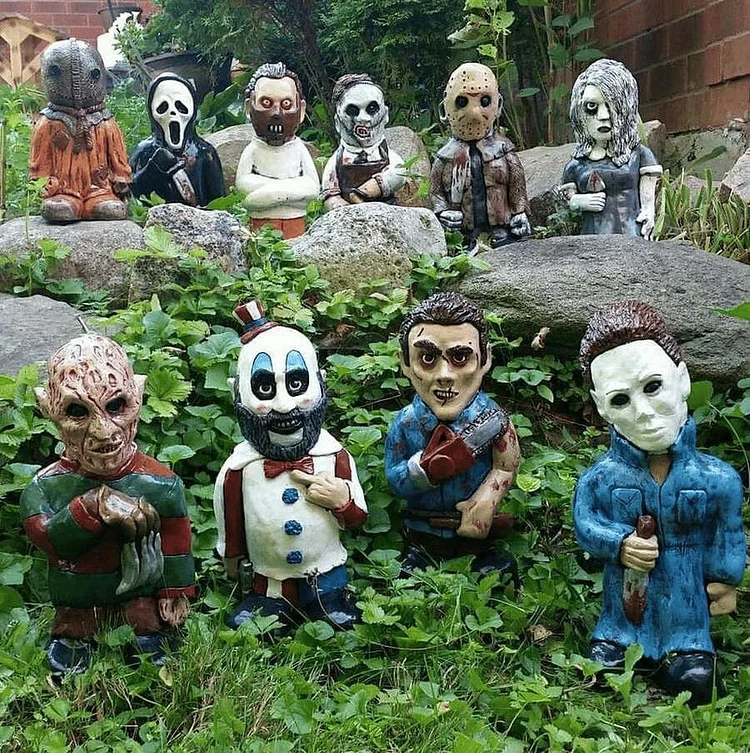 The fairy puppet "Chaqi" came to

your

yard, stared at him, and didn't give him a chance!
When you are walking around the garden or lawn, beware of immortal dwarfs!
🔪"I'm gonna split you in two!!" —— Fred Krueger
🔪"You can't kill the Bogeyman!"
🎃THE HAND-PAINTED: These mysterious walking corpses have been carefully carved BY HAND!!! The best decoration for Halloween! The best gift for movie lovers! A favorite of dwarf collectors!
🎃 THE MOST TERRIFYING: From the darkest nightmares of the kids on Elm St to your front lawn under the elm tree... one, two, let him come for you..three, four, right to your door...
🎃Handmade/ Resin production / Hand-painted / Rain and sun protection
🔪"Let us guard your house, and keep the strangers off."
Material: Resin
Each of these mythical walking corpses is sculpted meticulously by hand! The best decoration for Halloween! The best gift for movie lovers! Gnome collector's favorite!
Specification:
Material: High quality resin
Hand painted with care
Water Resistant:Yes
UV Resistant:Yes
Rust Resistant:Yes
Handmade:Yes
Package Included:
Horror Movie Garden Gnomes Killer